About Troy
Troy Animal Healthcare is an Australian owned company with a long history and a proven track record when it comes to servicing the needs of the animal healthcare communities in Australia, New Zealand and across the globe.
Troy is a significant investor in the Animal Healthcare Industry and employs a wide range of personnel in the areas of manufacturing, quality control, warehousing, administration, sales and marketing.
Our Vision
To be the first choice Australian supplier of animal healthcare pharmaceuticals for our customers through innovation and strategic partnerships.
Our Values
Troy focuses on delivering better outcomes and affordable animal healthcare solutions by working in meaningful partnerships with all our customers, partners and other stakeholders.
Our History
Established 60 years ago by a group of Australian Veterinarians, Troy Animal Healthcare is committed to delivering innovative, high quality, affordable animal healthcare solutions which meet the challenging and changing needs of veterinary professionals and animal owners.
Our search for better clinical outcomes has been the source of our growth for the past 60 years and has been critical to our success.
Our Community
Troy prides itself on being an Australian owned business that meets the high standards of ethics and professionalism that is expected of us by the communities that we serve.
As well being a Champion Sponsor of the Taronga Conservation Society Australia, Troy Animal Healthcare is a key corporate sponsor of Assistance Dogs Australia. Troy has also been there for Australians during times of natural disaster; floods in Queensland, bushfires in Victoria and drought in NSW have seen donation of products and supplies to those in need.
Our People
We are a diverse and talented team who are passionate about the care of companion animals and livestock.
Our vision is to be the largest Australian supplier of animal healthcare pharmaceuticals, and we believe that passionate, driven and innovative people are key to bringing this vision to life.
Meet Our Leadership Team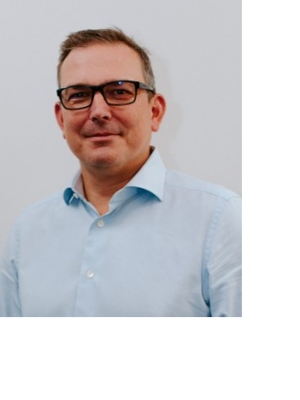 Nicolas Shortis | Chief Executive Officer
With a strong reputation for leadership and performance through growth whilst maintaining financial controls and processes, Nic's Australian and Asian experience includes working in senior management positions in private and public pharmaceutical and medical technology companies.
A strategically focused leader, Nic recognises the importance of creating and maintaining a unique vibrant corporate culture in order attract high calibre people and facilitate their development whilst driving the company's strategic direction and commercial success.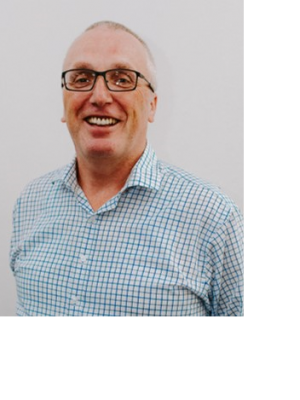 Phil Cauwood | Chief Financial Officer
Phil is a qualified Chartered Accountant with over 25 years experience in senior financial roles. He has worked in transport and logistics, publishing and ITC industry sectors.
Phil believes that Finance is a "value add" to the rest of the company and that a strong team culture is essential for achieving strategic goals. His career achievements include identification and integration of acquisitions, Enterprise Resource Planning implementation, building successful finance teams and making a significant contribution to profitability improvement.
Nicola Wootton | Chief Operations Officer
Nicky has lead large teams across manufacturing, continuous improvement and engineering at major companies.
Nicky studied Engineering at the University of Liverpool where she attained her Master's Degree with Honours.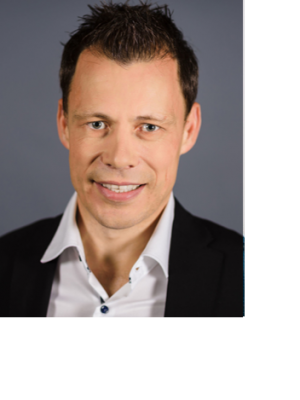 Andrew Russell | Chief Commercial Officer
Andrew is responsible for developing and implementing the sales and marketing strategy for the company. His experience includes 20 years in a range of sales and marketing roles with animal healthcare and FMCG companies.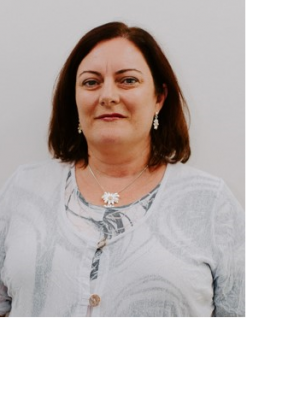 Lee Metcalf | Scientific Affairs Manager
Lee leads the Scientific Affairs team, which encompasses Quality Assurance and Quality Control, Research and Development, Regulatory Affairs and Technical Services. With over 20 years in both the human and animal health sectors of the pharmaceutical industry, Lee's experience before joining Troy included clinical research, data management, quality, training and regulatory affairs.
Lee holds an Honours degree in Microbiology and Immunology and is a Master of Science Management. For several years she served on the Board of Directors of the VMDA, and continues to work with industry and regulators as part of the Issues Management Group of Animal Medicines Australia.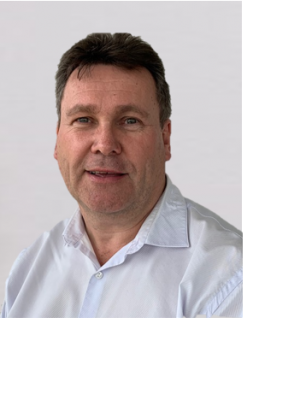 Craig Shepherd | Export Manager
Craig is responsible for the management and growth of all export business. He has a strong working relationship with over 15 International partners across Asia, Middle East, and South America.
Craig has over 20 years experience within animal healthcare and FMC industry sectors and holds a Post Graduate Degree in Marketing. With a solid understanding of international markets and a passion for building strong and lasting relationships, Craig is committed to further develop the Troy export business into new international markets for Companion and Production animal products.
Distributors and Partners
Wholesalers and Retailers
Export
In addition to Australia, Troy extends its highest quality products and services to the global market. We partner with agents and distributors in 15 countries across the Middle East and Asia to facilitate export of our prescription-only, OTC pet and equine products, in particular. The unique regulatory needs of each country to which we export is satisfied and maintained by our in-house regulatory team.
CSIRO
A good example of our interest in animal welfare is best exemplified by the work we have done in partnership with the agricultural division of CSIRO in the area of effective and easy pain management associated with and following painful procedures such lamb marking, dehorning and castration. Livestock producers are becoming increasingly aware of their animal welfare responsibilities and the economic benefits of effective pain management. In our effort to support this awareness, Troy consistently strives to be at the forefront by providing effective pain management and other health solutions to improve overall animal welfare.
Partners
Our Partners
Manufacturing
A Focus on Quality
Troy Animal Healthcare is committed to maintaining the highest Australian and International quality standards to ensure we meet the requirements of regulatory authorities, valued customers and business partners. We have a fully equipped on-site laboratory staffed by experienced and qualified professionals.
We have the required capabilities and infrastructure to ensure full operation of the quality control function from raw material analysis to process analysis and analysis of finished products. This enables us to meet and exceed regulatory requirements and expectations.
Facilities
Troy's best-in-class manufacturing, warehousing, laboratory facilities and administration are located on one large site in Sydney. We have room for expansion and a commitment to ongoing investment.
International Manufacturing
Troy's reputation for quality, combined with our proven partnership experience, has made us a manufacturer of choice for several international partners.
If you are seeking high quality and efficiency from your manufacturing partner, please contact a member of the Troy Leadership Team.
Research and Development
Innovation
Troy invests significantly in research and development in order to ensure that we are in a position to continue meeting the changing needs of our customers.
Innovation is one of the key drivers of our business. We have a significant focus on identifying animal healthcare solutions that are scientific and evidence-based and in particular we are at the forefront of developing novel drug delivery options to meet specific unmet clinical needs. Utilising our extensive animal health experience, trusted customer relationships and international business development networks, we are always seeking to improve the treatment health and welfare of pets and livestock.
Ideas Forum
At Troy we love a great idea so if you have a passion for animal health and a great idea to support your passion please take a few moments to share your thoughts with us.
CLICK HERE to access our ideas form
We will only use your information to contact you regarding your enquiry.
We will not provide your details to any third parties. See our full privacy policy here.
Partner with Us
Partnering with Troy gives international animal health companies, without a presence in the Australian market, the opportunity to seamlessly provide their products to Australian consumers and Veterinary Professionals. Our highly qualified Regulatory Affairs Team have the necessary expertise to prepare and lodge submissions to the Australian Regulatory Authorities.
Utilising our extensive manufacturing, marketing and distribution expertise, partner companies can successfully deliver their products to the Australian animal health market.
Troy has been built on meaningful partnerships and relationships. Whether we are partnering with international companies seeking to enter the Australian market or innovative individual animal health professionals, our partnership focus allows us to deliver value for all parties.